From Fiji to the Four Seasons Maui (a world beyond just a Hawaii Wedding Videographer) here are just a few of the couples we've had the opportunity to work with around the world.
My Journey to Maui
I didn't always live in alignment with my desire and authenticity.
A freshly minted philosophy and economics college graduate in New York City, I packed my bag and took that one-way flight on a 3rd of October to Maui with $1256 to my name. Never been here, didn't know anyone.  The first week out of the start gate, I blew through $500 on lodging, bought a Maui cruiser (old beater) for $1700 on credit and the transmission blew one month later! Now in debt, a car that no longer reversed (I had to park it strategically so that I could push it out and not get stuck), but happy as a clam, I got a job at one of the most prestigious hotels in the islands, Four Seasons Resort Maui at Wailea.
I loved my peers and over years worked my way up the management ladder. But with every day and every shift, something stirred in me, some feeling of dissatisfaction, of FOMO. I realized I wasn't doing anything to release my creative drive.
So, against my parent's wishes and other's well-intentioned advice to keep "the safe" thing, I quit. I began dabbling in Hawaii wedding photography and years later webcasting weddings from the beach, all the while exploring other career paths from web consulting to book publishing to PR, online marketing, and even managing an Olympic Gold Medalist Alpine Skier (of all the things you would do from Maui, this one takes the cake)!
Filmmaking Is "the Thing."
In 2012 it became clear what sparked the most joy in me. Like my abrupt one-way flight to Maui all those years earlier, I followed my gut, I quit it all and focused solely on filmmaking, initially as a Hawaii Wedding Videographer.
My partner in film, Chris and I made many many amateur mistakes that everyone goes through when they first try to make films, but we stuck with it, spent thousands upon thousands of dollars on education in the cinematic arts. In addition, I went to film school.
That guy starting out many years ago would never have dreamed that one day he'd be saying he's  been hired by a 5-time Emmy-Award-Winning Studio, as well as by NBC Universal in Hollywood itself.
But it's really people like you, couples who just want the best story told, who get our creative juices flowing. And that in turn gets couples excited about what they see in our portfolio. They  tell us again and again: "wow… there is something different here!"
Why Does Why Matter?
Why is that? Well, in short, it's because we ask WHY all the time.
Why is it better to go handheld at 35mm at this particular time as opposed to using some steadicam tool with smooth steady shots on a 50mm? (Or not)
Why is this film opening the absolutely MOST effective way to proceed, as opposed to using some other narrative snippet?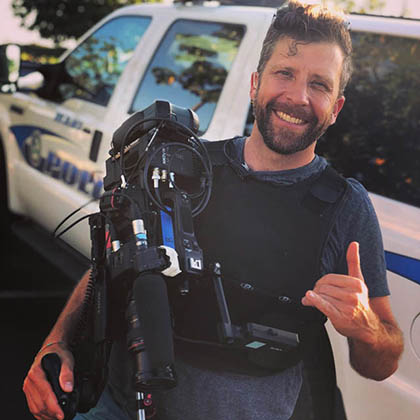 It's not all Hawaii wedding videographer. Stephan as Director of Photography on a Reality TV show about Maui Police Department (and yes, that's a bulletproof vest)
Why do we LOVE IT when a speech-giver builds conflict into their speech.
Why is it important to not just make a willy-nilly music video, but actually build out a three-part story structure?
And so many more…
The reasons are simple: because with WHY, you build PURPOSE into your work and into the story and rise above as a Hawaii wedding videographer. The answers to these questions MATTER to the final result, in the way it looks, in the way it FEELS, in the way the work of art lives on in the viewer for generations to come (especially useful when the wedding couple's children see it and children's children see it!).
And I had been searching for MY WHY for so long and finally have found it, to share with you. 
Filmmaking has taught me to seek things that spark joy in me, things that are in alignment with my desire and authenticity. I can use that as fodder to spark joy in others through story, to move them to tears, to laughter or to action: In short, to promote positive ripples into the world.
The Best Storytellers Are the Best Listeners
We have spent the last 6 months listening to our previous couples, seeking to understand what made us the right choice for them.
Why did you choose us?
What did you love about us?
What did you feel when you watched it for the first time?
And the second time?
And the third time?
What is the greatest value your film brings to your lives?
There were some consistent themes, yes, like just how cinematic the final product looked, some requested and loved our non-invasive fly-on-the-wall approach, yet others the attention to story and story arch, how it goes far beyond just a music video style wedding video genre format, our artist's vibe, our attention to detail, our easy-going warmth with the couple and a lot else.
But rather than tell you all these things, we visited with one of our couples and made a short film highlighting their experience with us — their Hawaii wedding videographer — and just what the film they received means to them.
We're not really into bragging, but it may be good for you to know what others think of us and our storytelling. Our work has been seen on…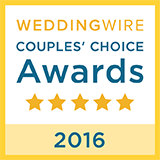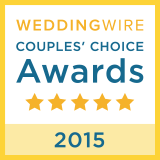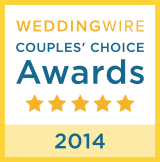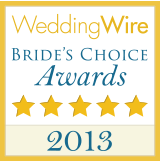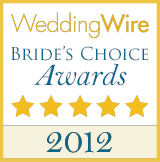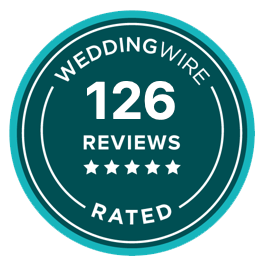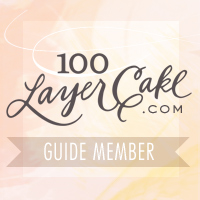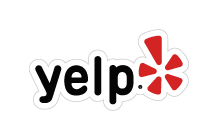 I am BEYOND blown away. We are both crying and just incredibly happy and impressed. I will find the right words to say when they come to me, and I promise they will.
Beyond thrilled. Something that will stay with us forever. You're the best Hawaii wedding videographer!
I'm going to try to do this without crying. It's 10:45AM on a Tuesday morning and I'm sitting at work watching the film and am just so grateful for what you've done for us. Literally the best decision we made was bring you aboard, and you are just a true artist and I am just so thankful for the gift you've given us.
Thank you so much, brother. I really really really appreciate it and I would be happy to sing your praises to anyone who will listen. Lot's of love and thanks again!
It turned out so beautiful, thank you!
Aloha Stephan,
Jon and I want to thank you from the bottoms of our hearts for the incredible videos. You did an amazing job. There are no words to describe how much we love them, we watch them every night on out tv. It's so great! I couldn't imagine not having this on video. It will be great for our future an all our family members that weren't able to make it really enjoyed it. It feels so real like we re-lived every moment and better. Thanks again and I'm sure you are making many grooms and brides as happy as we are. Talk soon and take care. Thank your staff as well 🙂
Best,
Nicole and Jon Neis
Wonderful service! Stephan was able to capture all the special moments of our wedding day! I was able to relive the entire day through his videography! I'm quite a picky bride, so in order to satisfy me, it needs to be perfect! And Live Maui Webcast is just that…..perfect! I definitely recommend Stephan!
Thank you so much Stephan! It's amazing we love it sooo much! Wedding Wire review incoming!!!
The film is amazing! Thank you soooo much for capturing this for us! We cannot wait to share with everyone!
Aloha Stephan,
We just watched the video and it is amazing! You have such a special talent! We just love the video. LOVE IT!
Indo wanted you to do the video from the first wedding video we saw of yours and he said he was speechless after watching ours. ???????? AMAZING! How you put the words with the shots is breathtaking.
This film is absolutely amazing!!!! I think we have watched it over 20 times already. We are so happy we were able to have you produce the video of our wedding in Wailea. We both thank you so much and could not be happier with the result!!
Wowza!!!! The video is absolutely stunning!! Had my husband and I in tears. Nicole is in love with it. Watched on our iPad as we are not able yet to get it to play on our tv. Trying to figure this one out!
Can't wait to see the other videos as well. You are truly an artist with film and the right pick for our Hawaii wedding videographer. Thank you, thank you
With Gratitude,
Linda
I was waiting to be able to watch the video on the big tv screen (had to wait for shawn since i didn't really know how to hook up my computer to the tv) but anyhoo FINALLY we watched the highlights video yesterday and it is absolutely beautiful! You did a wonderful job and I am totally in love with our wedding day all over again! Thank you for such wonderful memories!
Get In Touch with Us!
 You're looking for a Hawaii wedding videographer. It's probably a good idea to  start with a chat, whether through email or on the phone. You get to know us and we get to know you. Our films take a lot of time, passion, and skill to create. That's why it's super important that we have a real connection with every one of our couples.
If you want what we offer, and you're up for an adventure, we'll be good 🙂
In the meantime, send us a message and we'll share our process with you, send you our rates, and check if your wedding date is still available on our calendar.